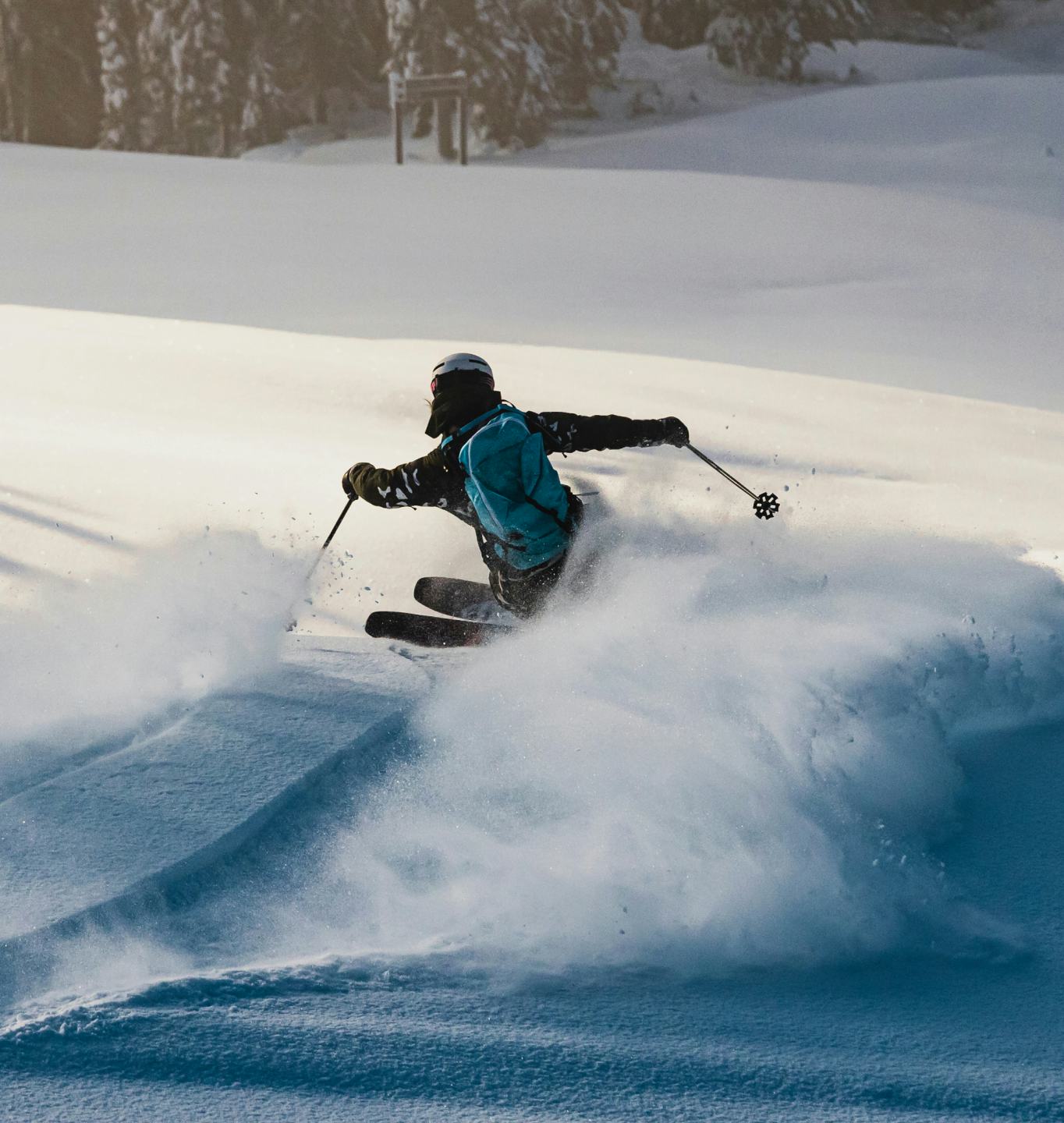 Revelstoke Mountain Resort
Revelstoke Mountain Resort (RMR), nestled in the heart of the Kootenay Rockies, provides an unparalleled winter experience for skiing and snowboarding enthusiasts. Known internationally for big vertical, waist-deep powder and a fun, laid back town, RMR has quickly become a go-to destination for those in the know.
Revelstoke has a reputation amongst skiers as a legitimate and intimate mountain experience but if anything, it is still understated. Our opportunity was to elevate the brand and stake the claim that we are world-class and a little bad-ass. Our mandate was clear and concise:
Thinking of ourselves as a big mountain resort without the baggage
Reiterating our unbeatable terrain and snow quality
Showcasing our uncrowded slopes, great facilities and amenities i.e. food and beverage
Simple and intuitive booking funnels for Lift Passes, Rentals, Ski School and Accommodation bookings
Industry leading snow, weather and conditions reporting
Re-platforming to a simple, non technical CMS.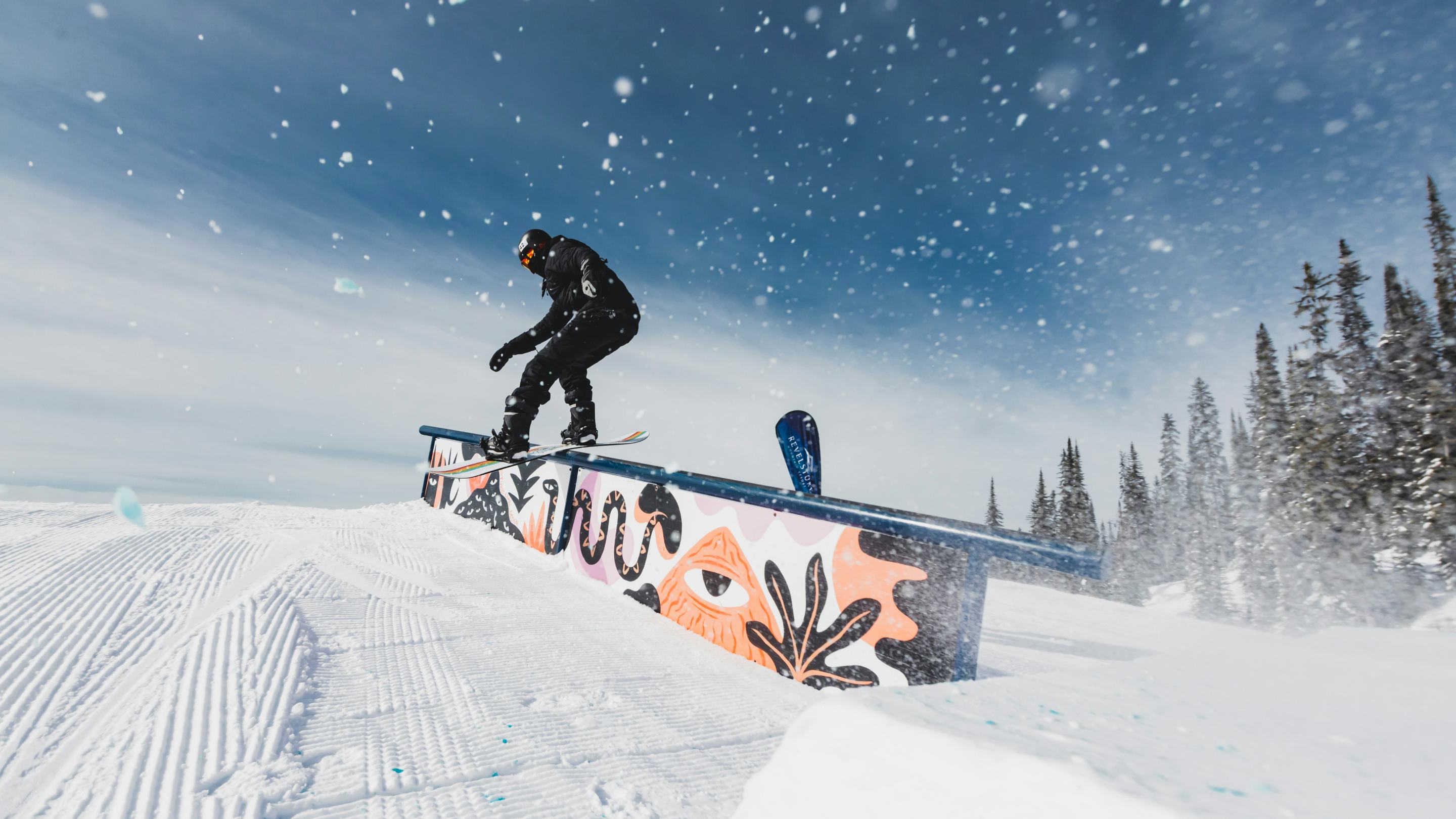 Content to drive skier visits
We wanted to really promote the resort's international allure and as such we developed tongue and cheek content designed to drive multi-day stays in both summer and winter while showcasing the brand's authenticity and guests' natural 'love for skiing.'


Weather and Snow Conditions
Snow reporting, current conditions, and weather forecasting are critical elements of a ski area's operations and an important community service for die-hard locals. We spend hours nerding out on weather and snow conditions here at VW. Having done a number of snow-sports websites over the years (WhiteWater, SilverStar, Stellar Heliskiing, Mica Heli, Bella Coola Helisports, Island Lake Lodge, etc, etc), we wanted to really up the ante this time around. By providing accurate and timely information, Revelstoke Mountain Resort informs local community businesses and enhances the visitor experience. Using external API endpoints, VentureWeb was able to build out a comprehensive range of weather stats (last hour and last 24hrs), the snow report, which was our first full gnome (yes really) integration and provide updated webcams, powder alerts, grooming and historical data. There are a lot of snow and weather geeks out there and keeping them furnished with up-to-date data on both mobile and desktop was something we worked hard to nail.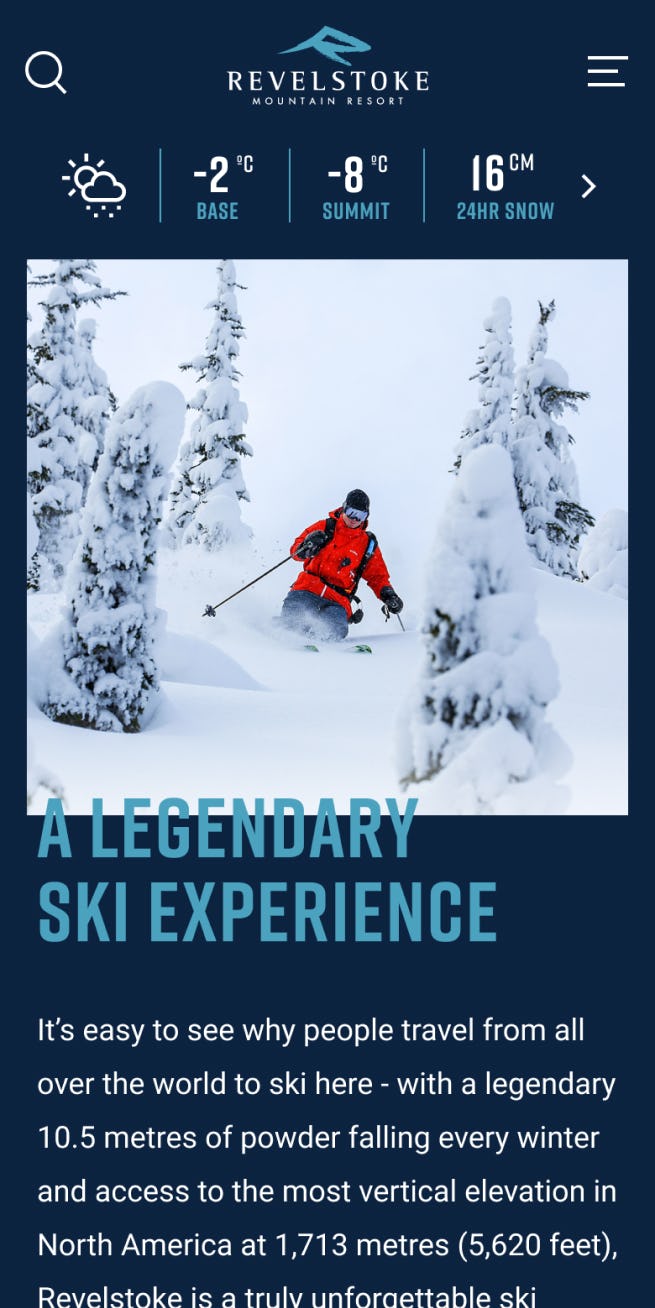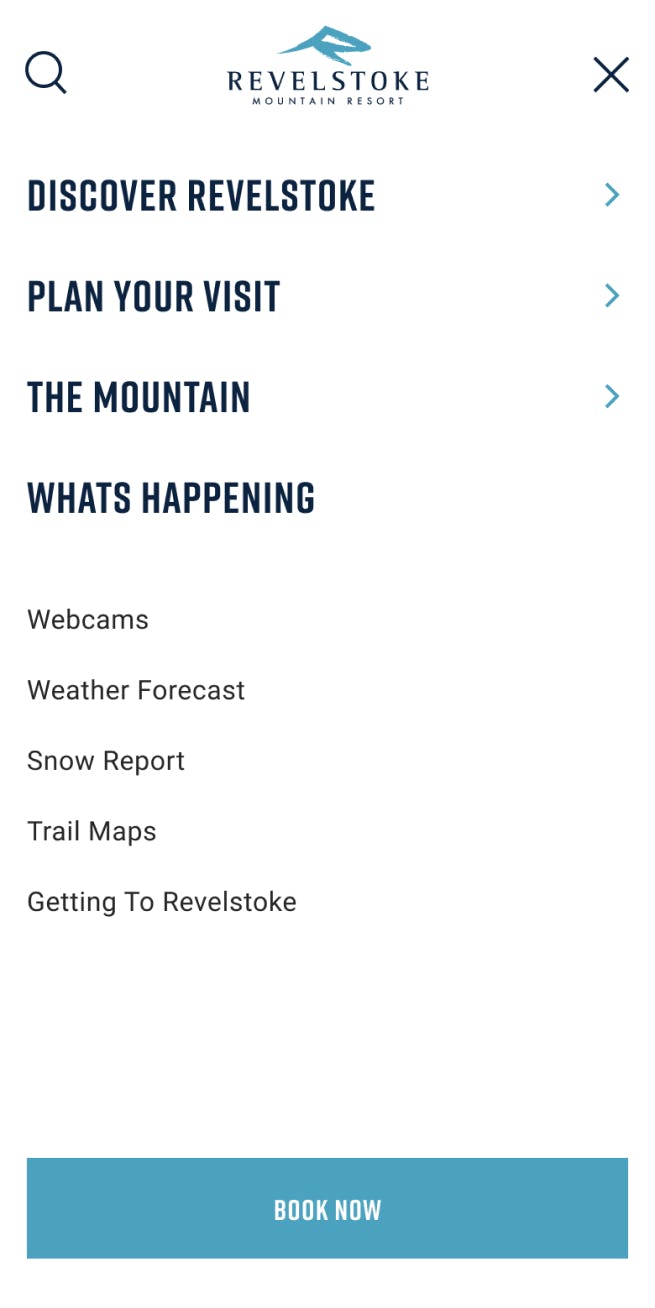 Resort Commerce
Booking accommodation, lift tickets, season passes, ski lessons, and ski rentals directly through a ski resort's website is paramount for enhancing the overall guest experience and streamlining the planning process. By integrating these functionalities, we are able to offer visitors a convenient, one-stop platform that simplifies their trip preparation while increasing the likelihood of securing their business.
A large piece of RMR's website is a comprehensive hub where guests can seamlessly organize their entire ski vacation. This not only maximizes convenience and efficiency for visitors but also optimizes the ski resort's operational processes, leading to increased customer satisfaction and loyalty.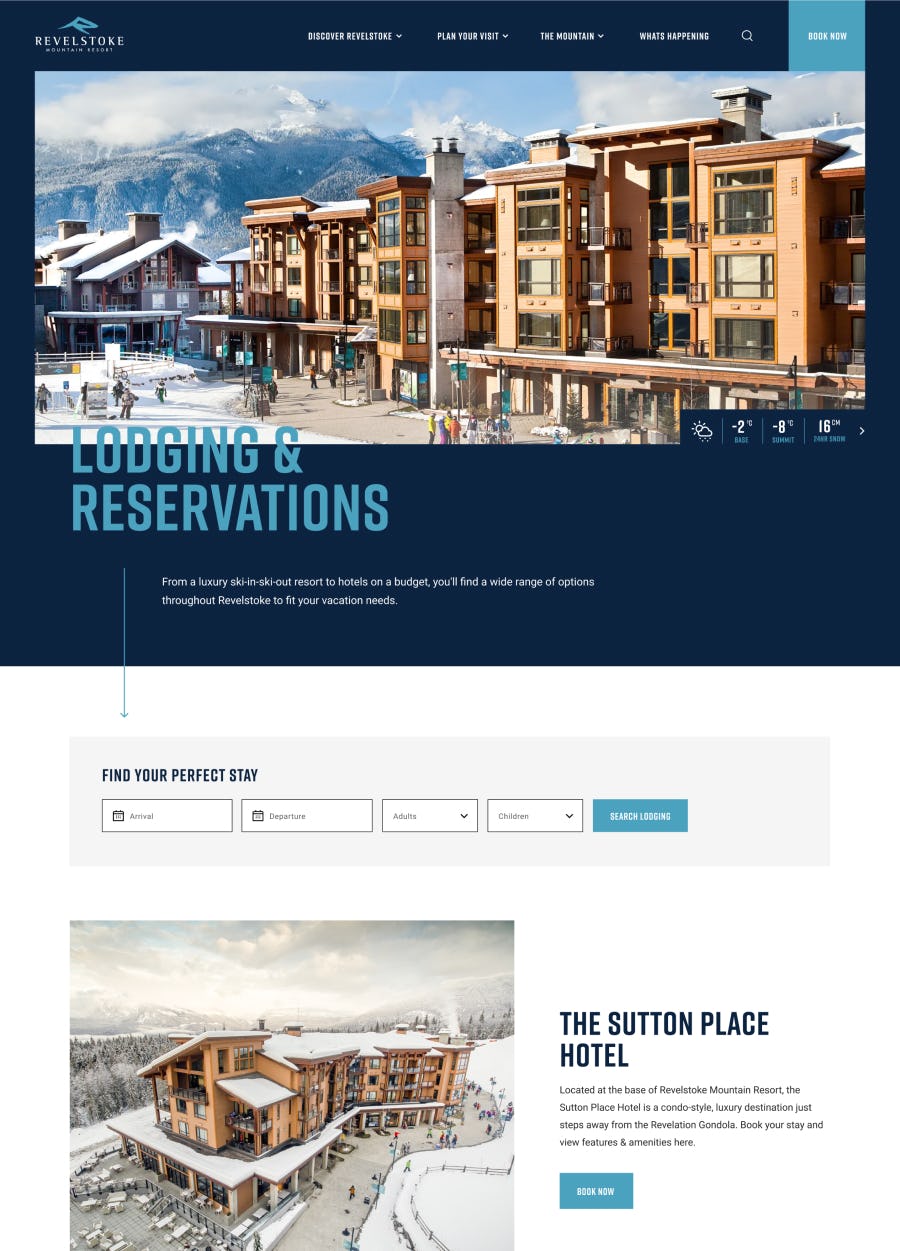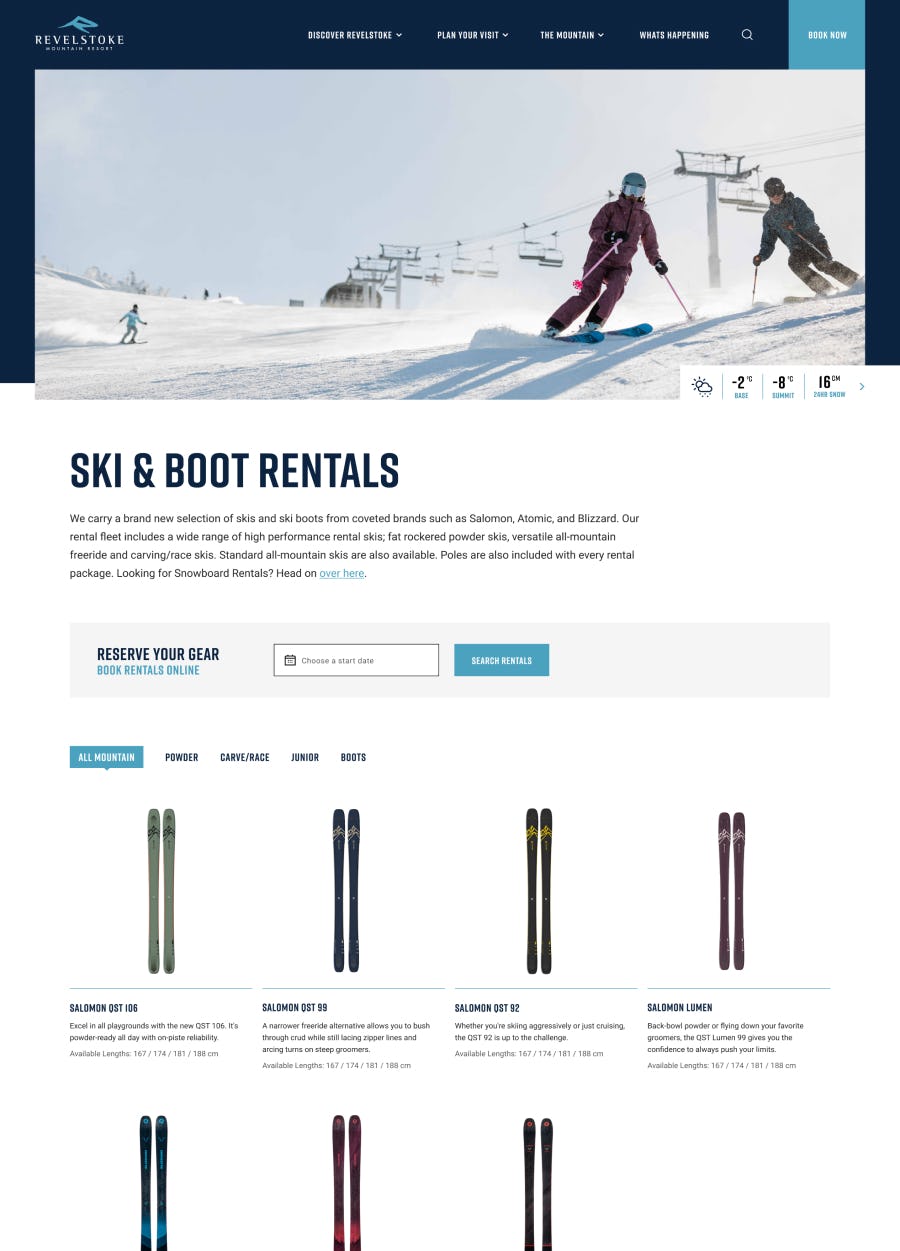 Engineered for simplicity
A significant priority for the new site was a re-architecting and re-platforming the website content and flow. This meant rebuilding the navigation at the top level. Then we unleashed our easy to used component based CMS.
The user-friendly interface simplifies content editing tasks, allowing for swift adjustments, additions, or deletions of text, images, and multimedia elements. Our CMS reduces the skill gap for site administrators, enabling the RMR team to focus on pushing out engaging and up-to-date contents, while ensuring that the website maintains shape, speed and design integrity.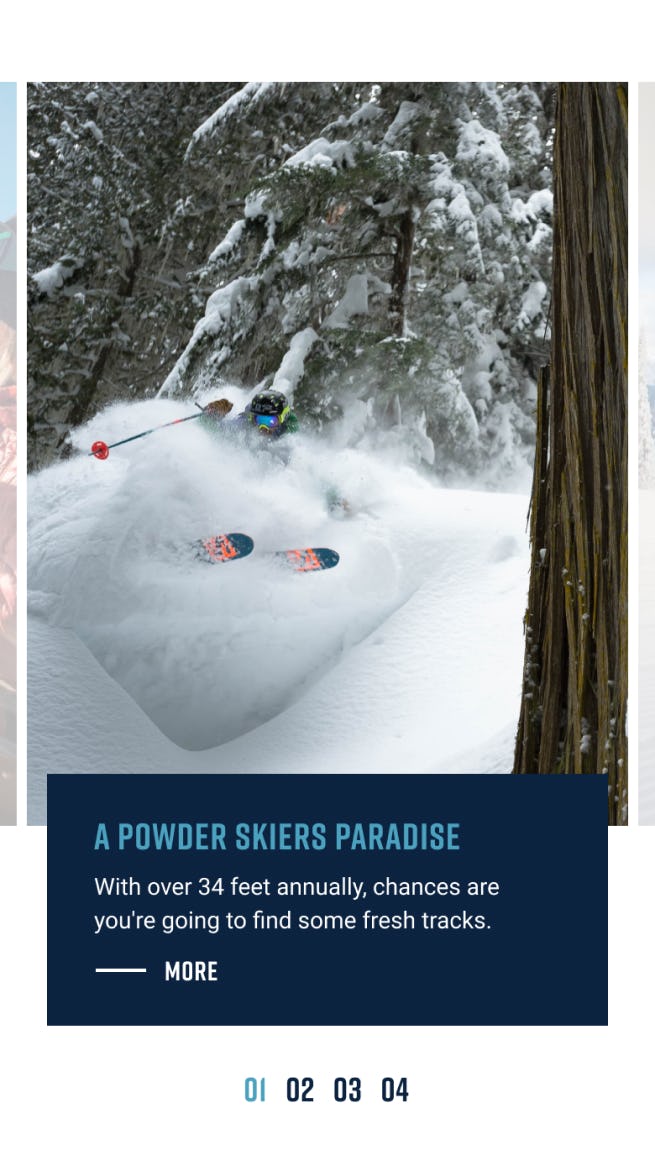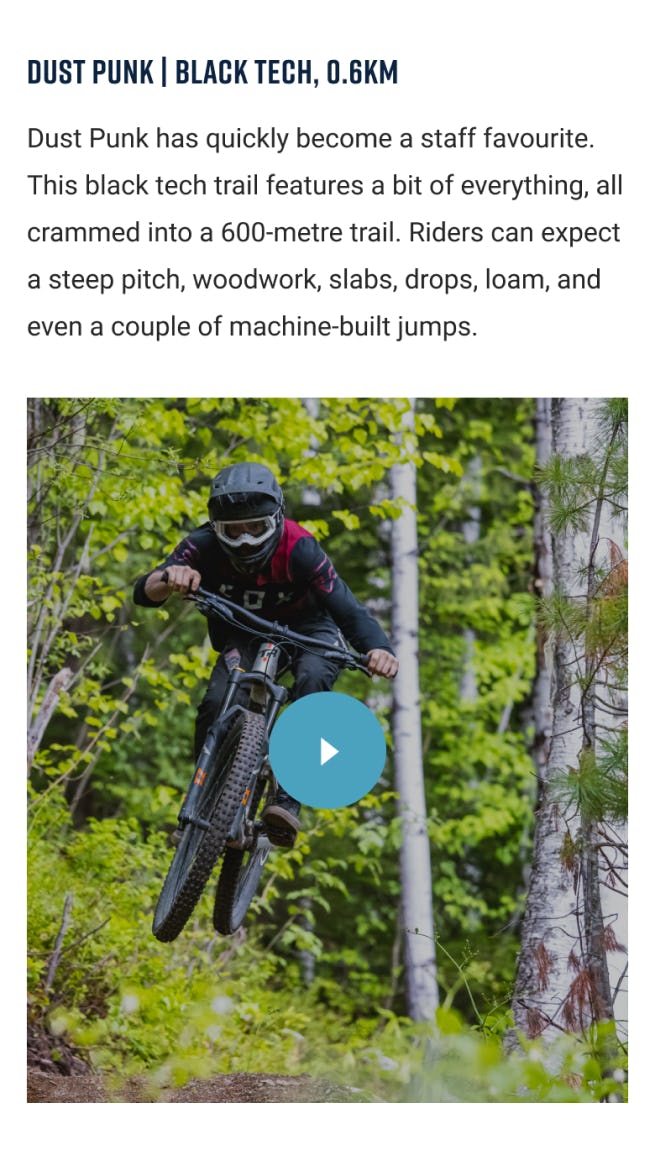 Services
Custom integrations and design
Over the course of the project and ongoing VW continues to provide a quiver of integrated services to RMR.
Strategy

Strategic planning leadership
Brand strategy & development
Content strategy

Design & Creative

Wireframing
Information Architecture
Brand creative
Graphic design
Creative design & direction
UI and interaction design

Technology

Custom web & app development
Inntopia Integration
API feed integration
Custom e-commerce for pass purchases

Growth

Search engine optimization
Data & analytics configuration

Related Work
Big Mountains. No Lineups? Yes please.