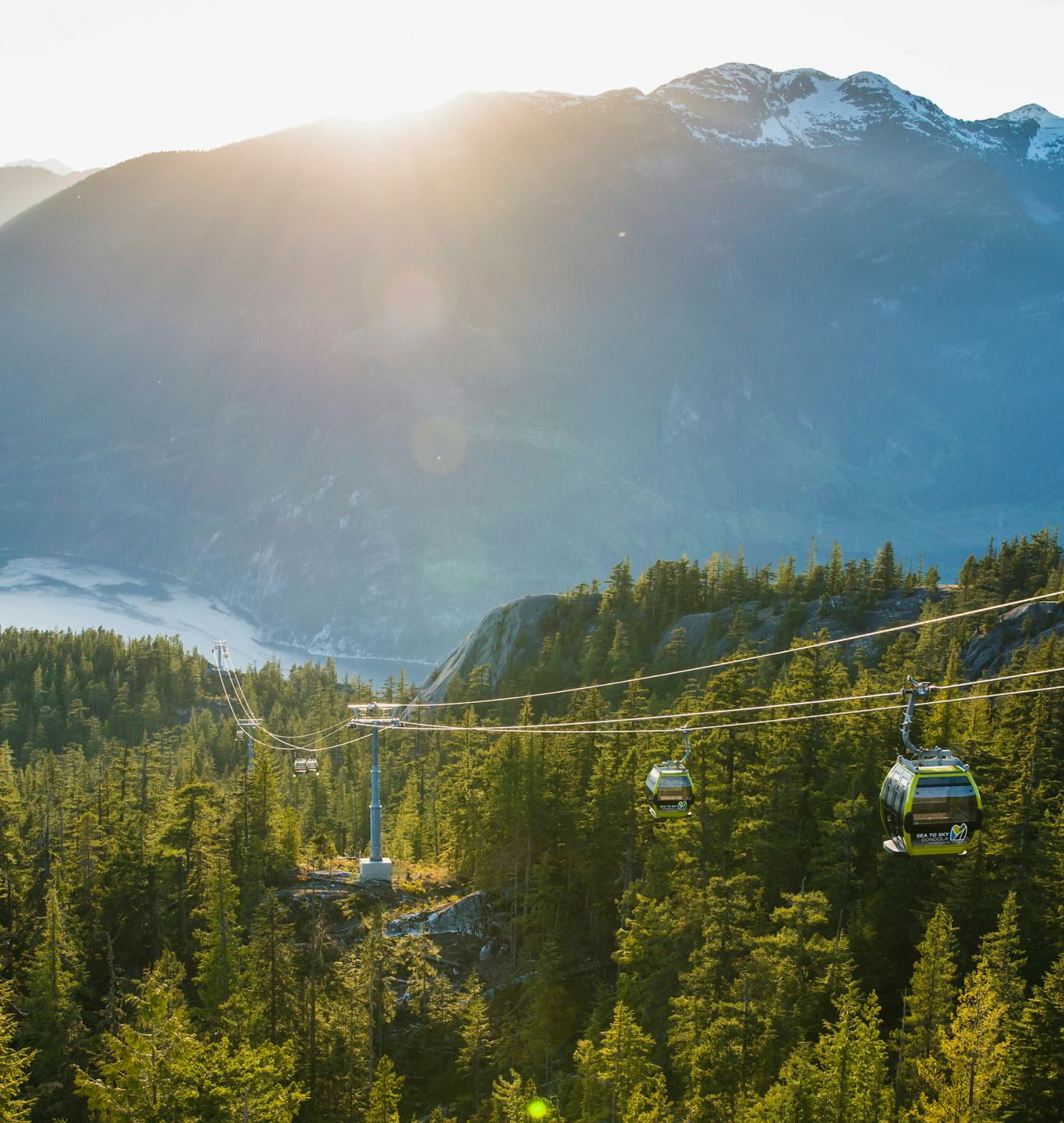 Sea to Sky Gondola
The Sea to Sky Gondola is a visionary tourist attraction nestled halfway between Vancouver and Whistler in our hometown of Squamish, BC. The Gondola offers visitors year-round access to myriad sightseeing, hiking, climbing, snowshoeing, and skiing experiences. From the top station, views of Howe Sound and Squamish abound. Since opening in 2014, the Sea to Sky Gondola has hosted well over 3 million visitors and has become a critical tourism draw to Squamish. VentureWeb has been The Sea to Sky Gondola's trusted partner in all things digital since 2012, long before the first gondolas whisked visitors to the top in 2014.
Scope of engagement:
Development of the Gondola's first website prior to its opening and subsequent website redesigns in the intervening years.
Strategy and implementation of PPC campaigns driving attraction awareness and transactions to local, regional, and long-haul markets.
Extensive support of annual pass renewal campaigns.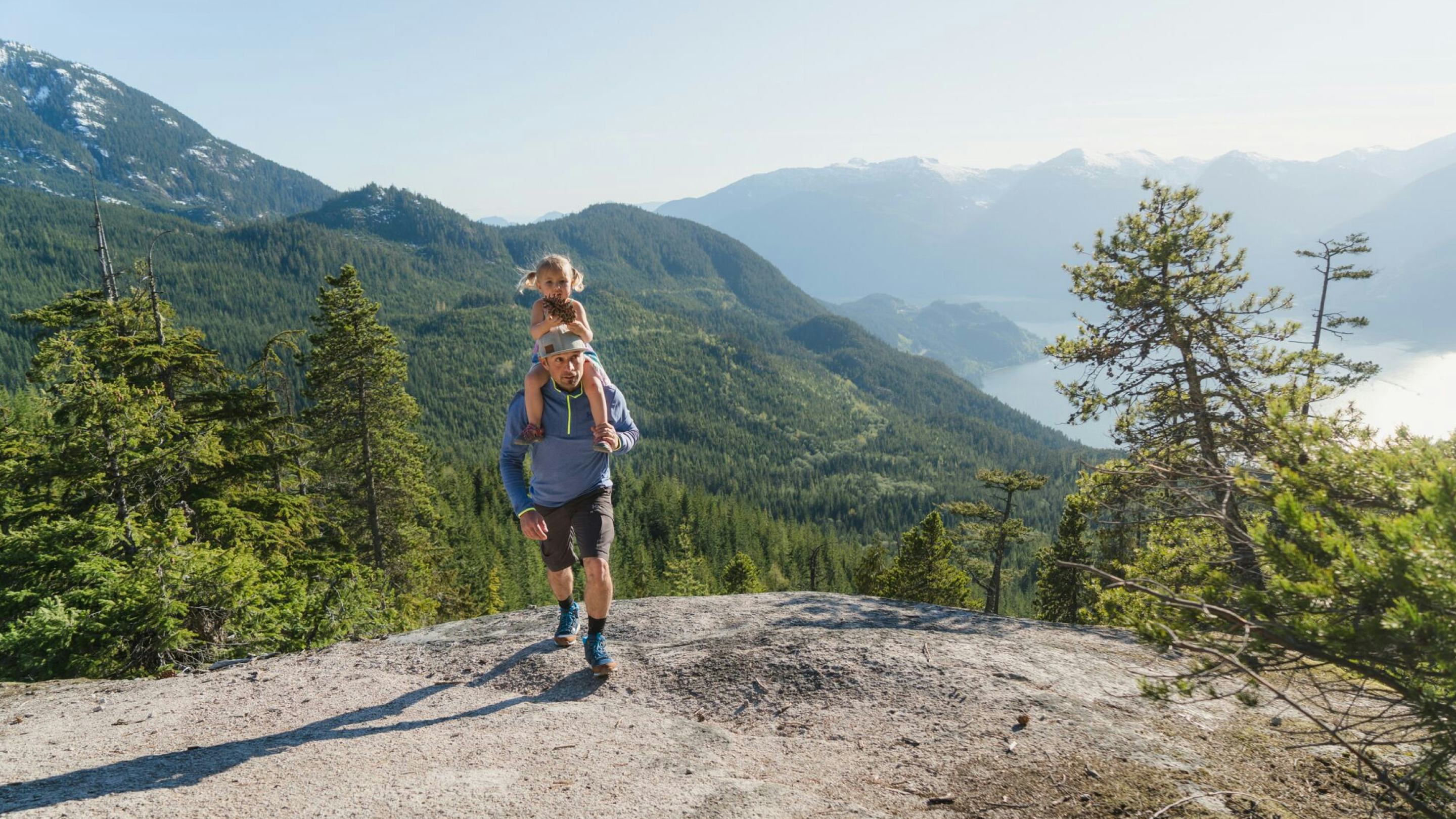 Delivering a world-class web experience for a world-class attraction
We launched the Sea to Sky Gondola's first website in 2013 following extensive community engagement surveys and brand development. The website's initial goals were to promote the offerings available at the attraction while raising awareness of it beyond the Sea to Sky Corridor.
Flash forward to today, and the needs of the attraction, thus its website's needs also changed. The new website, launched in 2019 is intensely visual, letting images do the heavy lifting of storytelling and inspiring adventure among would-be visitors. E-commerce functionality was also introduced, allowing users to seamlessly move from consideration to purchase phases of their buying journey, purchasing their tickets or annual passes online (especially important for that spontaneous group of Vancouverites driving up to Squamish for a day trip looking for something new to do!).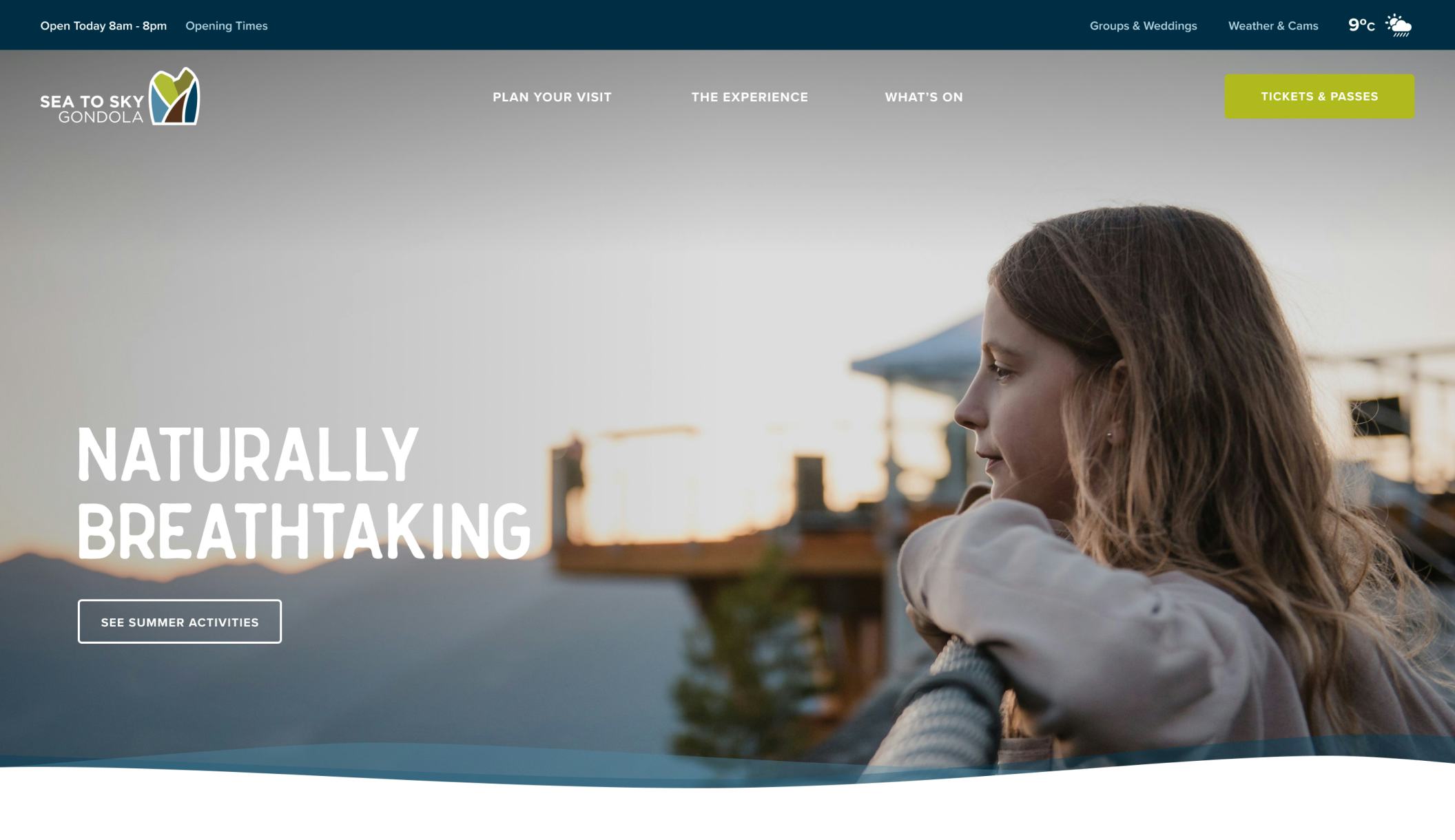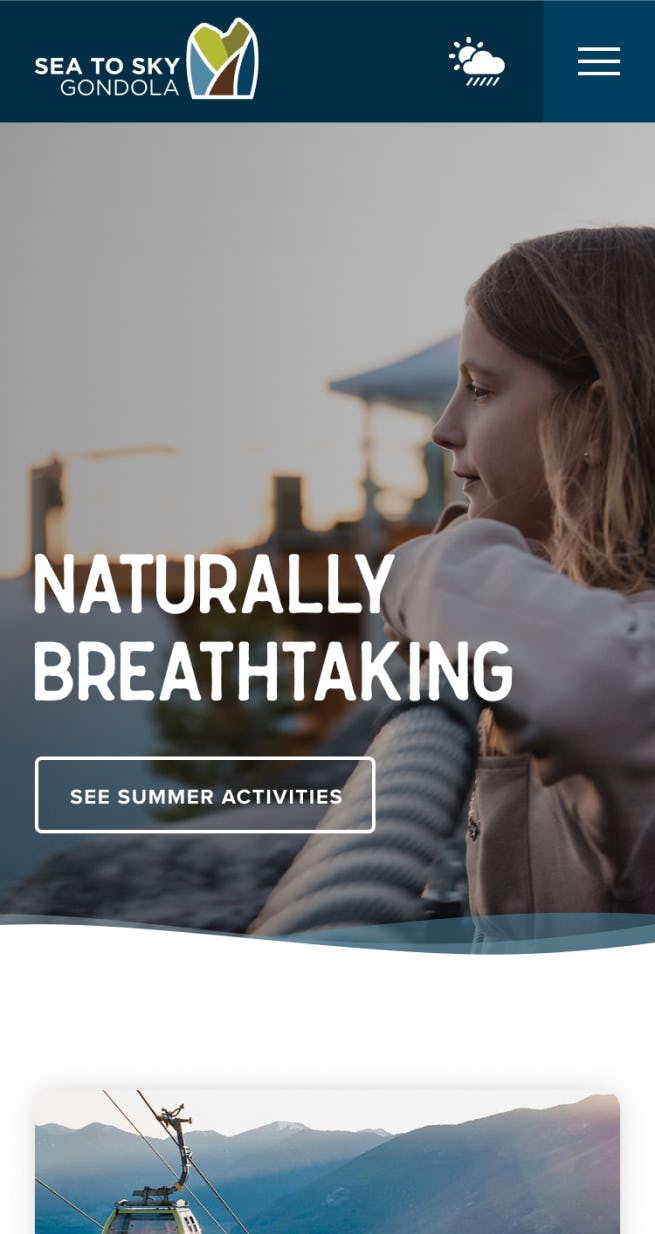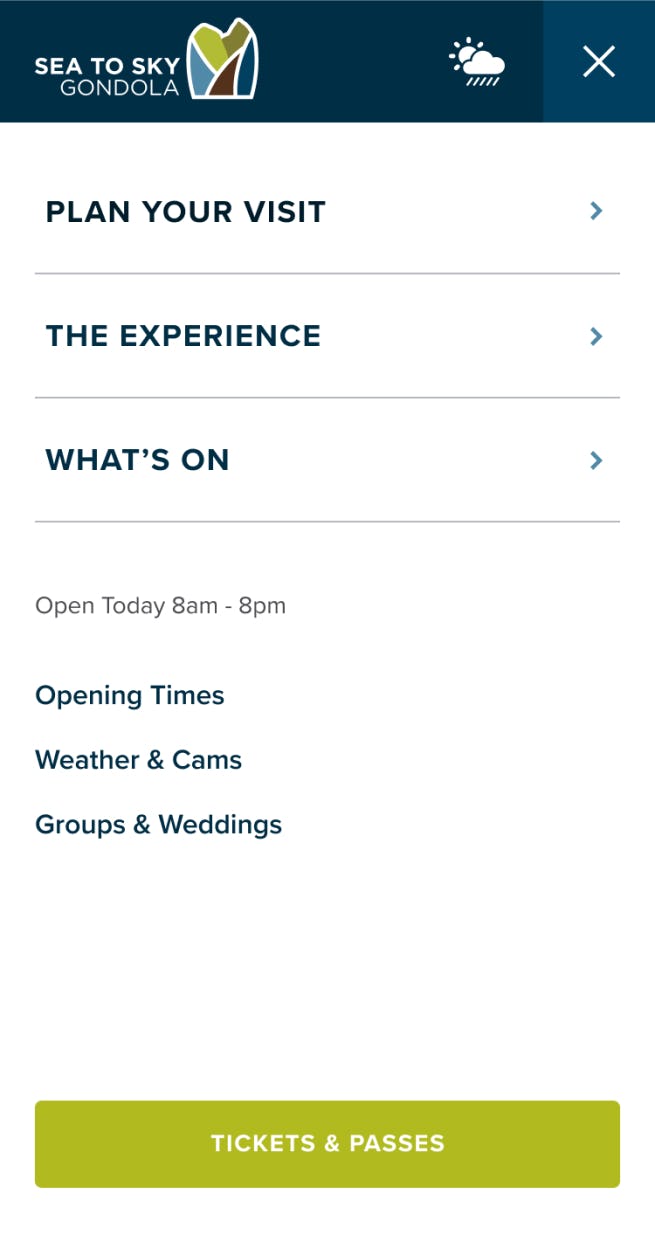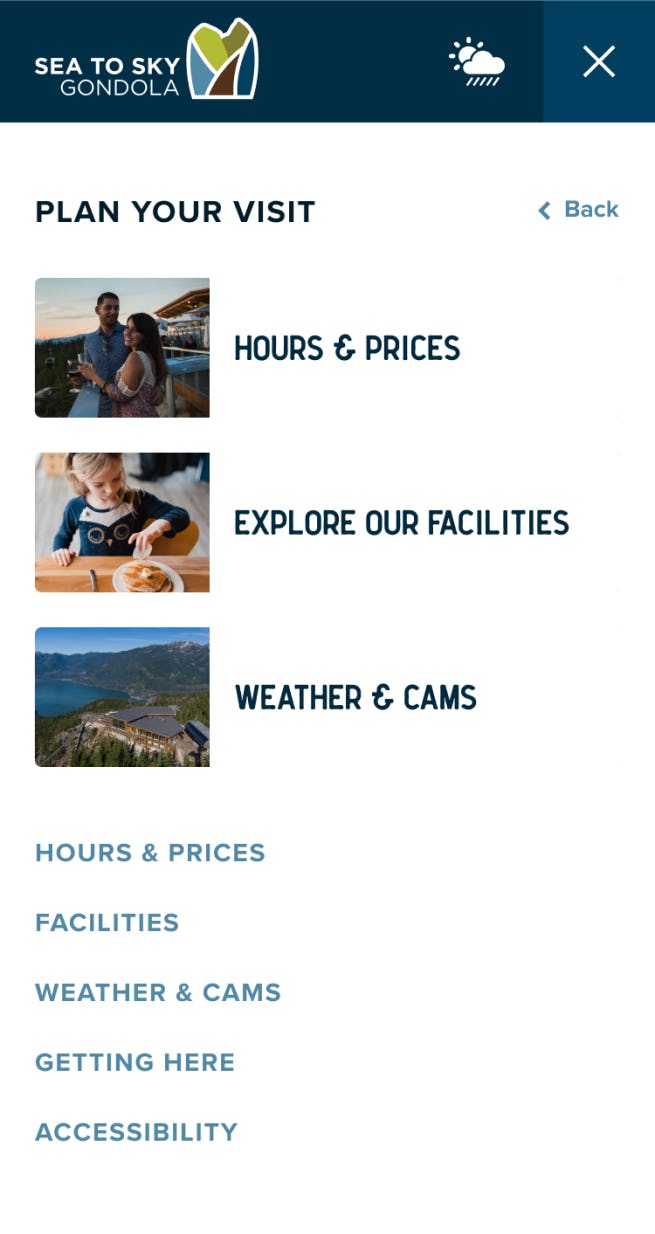 Taking SEO and PPC campaigns to new heights
The first phase campaign PPC campaign development focussed heavily on driving awareness of the attraction way back in 2014. After all, the Gondola was the first of its kind in the Sea to Sky corridor. Metro Vancouver was identified as a key market for the Gondola, and ads were tailored to appeal to a diverse range of visitors from all sorts of backgrounds.
As awareness campaigns began to bear fruit, campaign strategy shifted to become more transactional, encouraging users to purchase their tickets and passes online.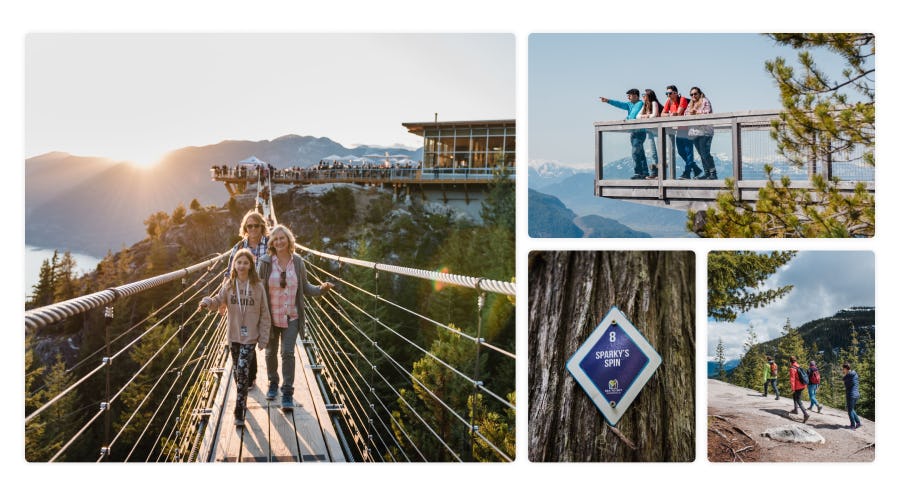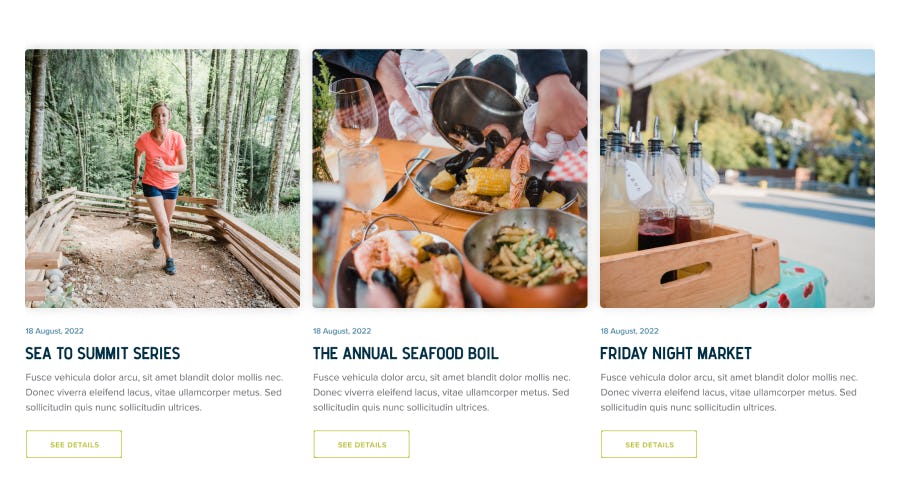 Coming back for more - the Sea to Sky Gondola's repeat visitation appeal
For the adventurous Sea to Sky local, a Gondola annual pass is a no-brainer. In the winter, its quick alpine access is unparalleled. In the summer, there are more hiking and trail running opportunities than you can shake a stick at. Annually, the Sea to Sky Gondola operates a pass renewal campaign, which we have been supporting since its inception. 
To say campaigns supporting the pass sales have been a success would be an understatement. Previous years' campaigns have exceeded ROAS of 1000%, and there has not been a year that pass sale targets have not been met.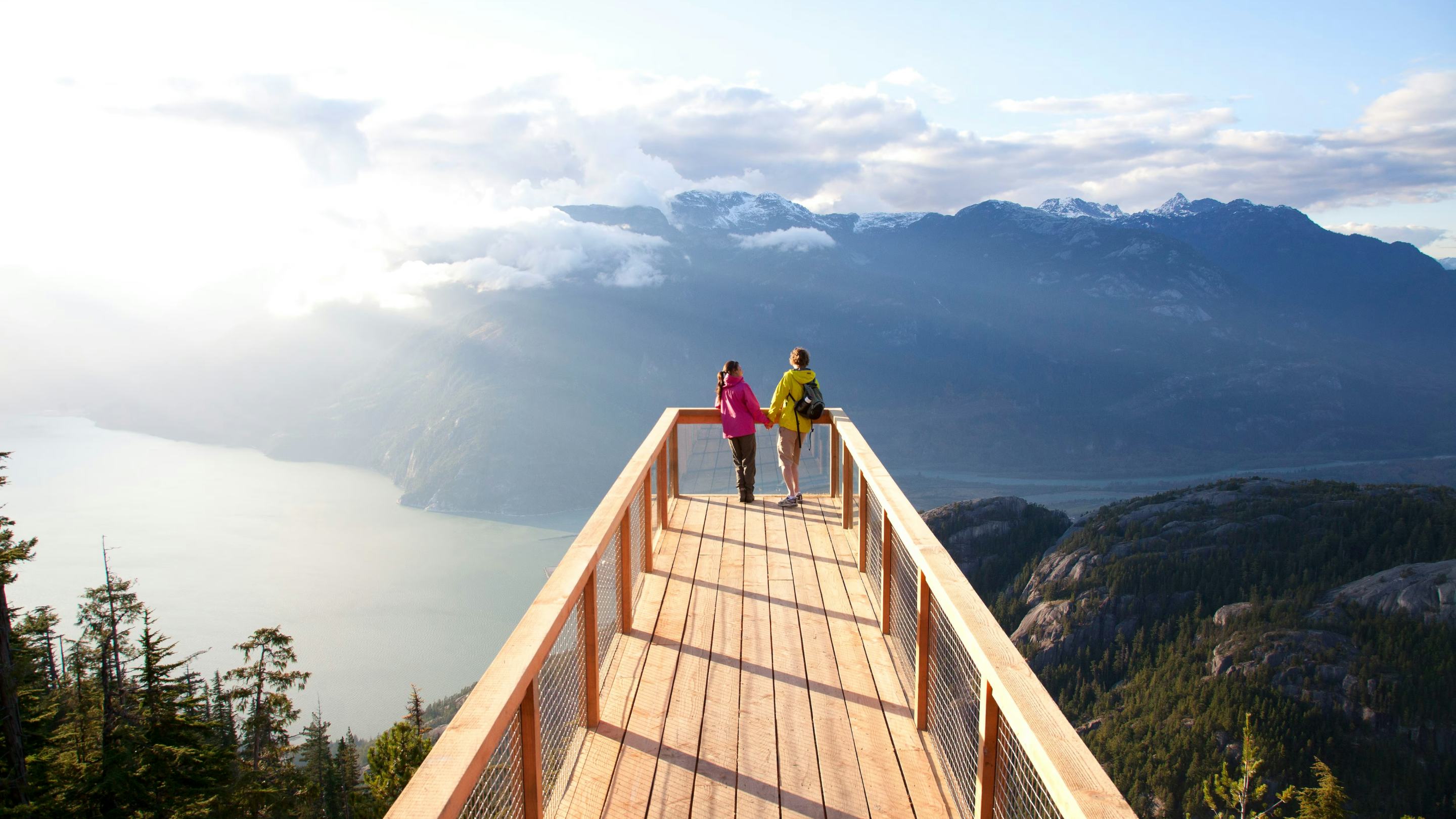 Services
Top-to-bottom support
Since conception and inception VentureWeb has provided a full range of services to this incredible Squamish attraction
Strategy

Strategic planning
Go-to-market strategy
Brand strategy & development
Content and campaign strategy
Digital marketing strategy

Creative & Design

Wireframing
Information architecture
Creative design & direction
Email marketing - client and campaign set up and contents
UI and interaction design
Copywriting, photography & video
Campaign creation and composition

Technology

Custom web & app development
Headless development
Custom booking & reservations system design and development
Bookings and reservations system API integration
Custom CMS development
Weather and current conditions API integration

Growth

Search engine optimization
Search engine marketing
Social marketing
Data & analytics configuration
Performance reporting
Email marketing & CRM
Online campaigns & contests
Related Work
Since life is short and the world is wide, the sooner you start exploring it, the better