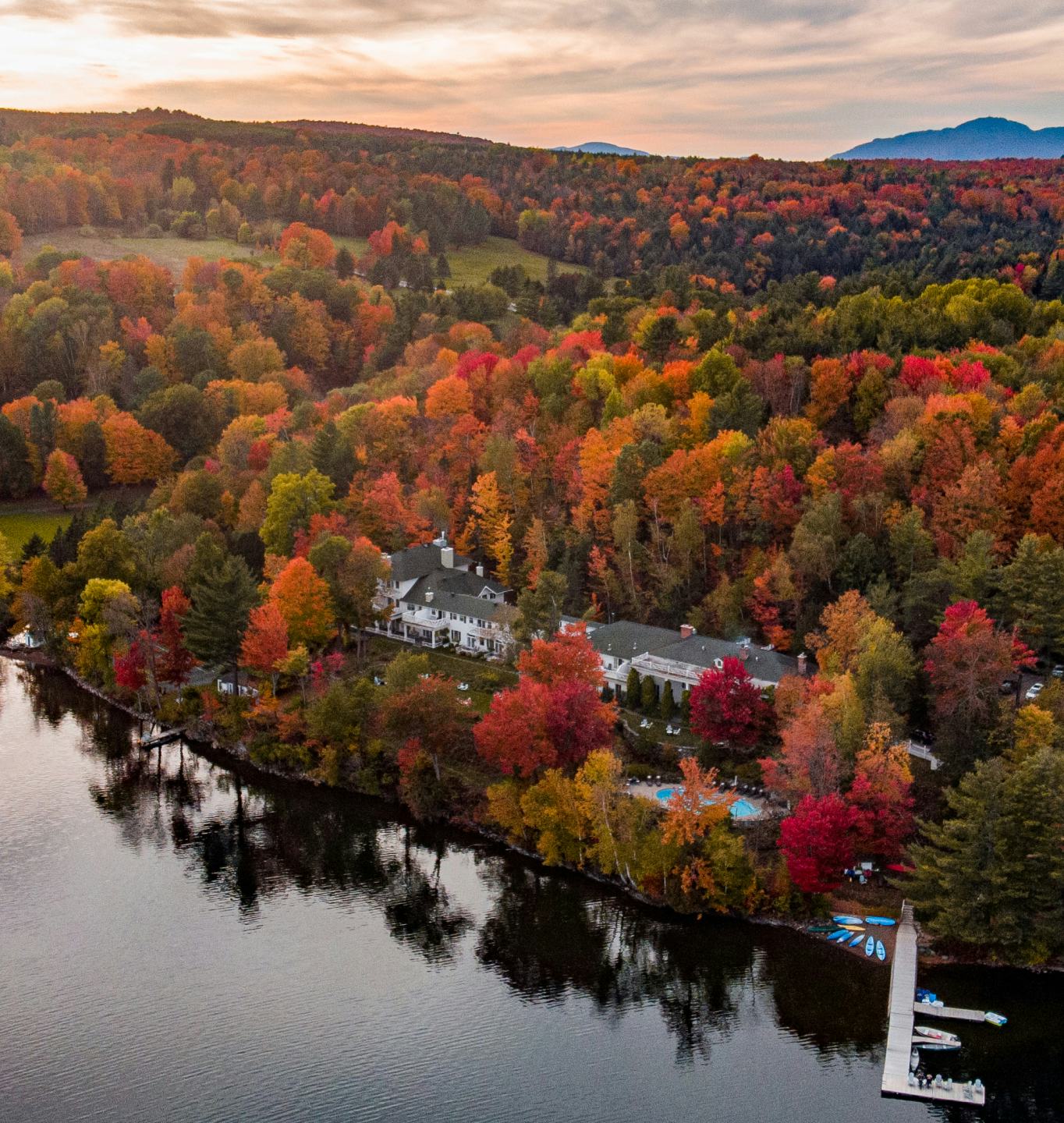 Manoir Hovey
Refining and aligning the digital with the physical experience
Visit Website
Manoir Hovey, a luxurious lakeside retreat nestled in the heart of Quebec's Eastern Townships, offers an exquisite experience synonymous with the Relais & Châteaux brand. With a focus on elegance, wine, local sourced produce, fine dining, and natural beauty, the client sought a digital transformation that would captivate their refined audience and provide seamless access to their exceptional offerings.
The challenge was to create a website that not only reflected the timeless charm and opulence of Manoir Hovey while invoking the right emotional connected within the discerning tastes of Relais & Châteaux regulars.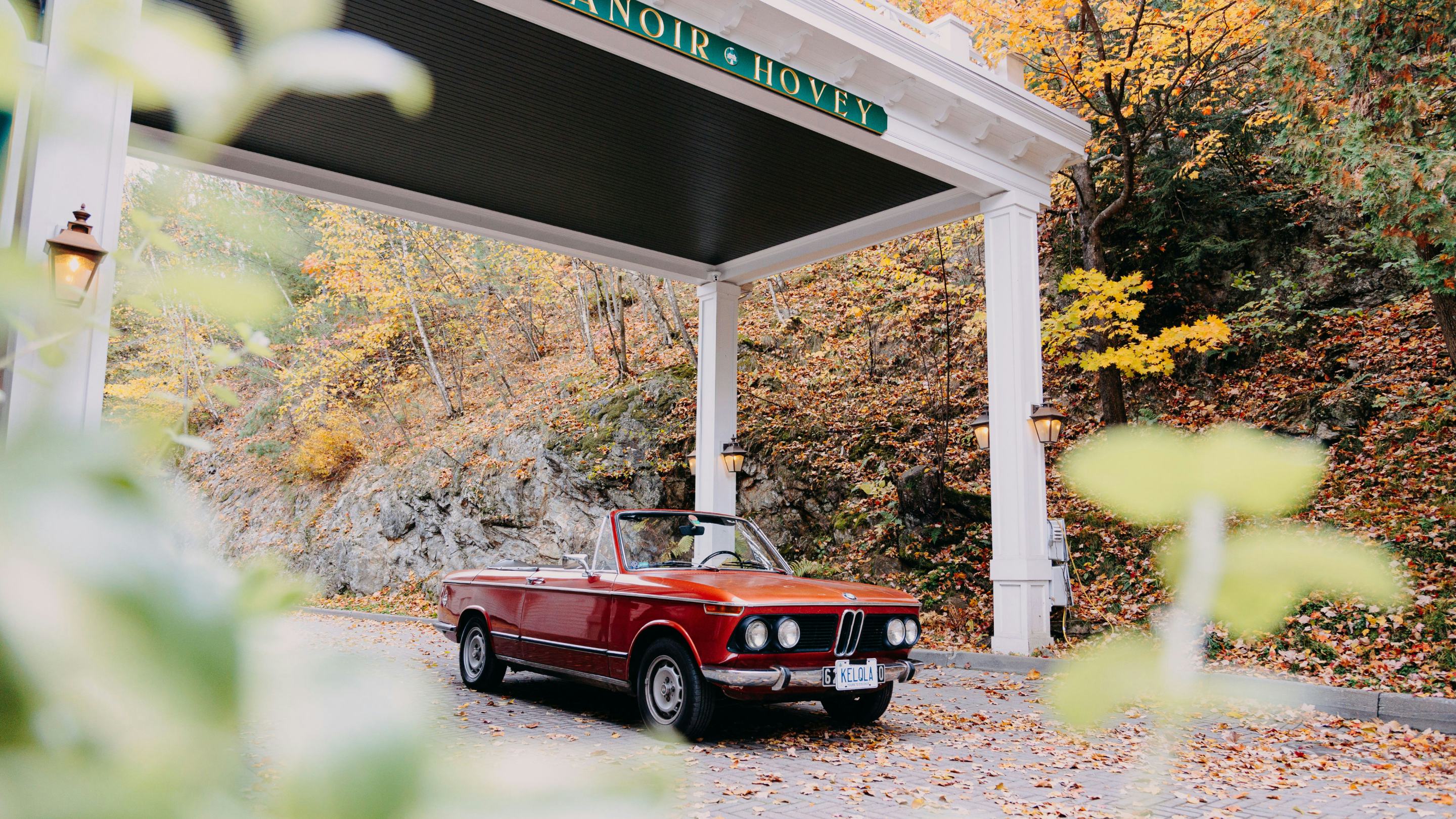 Harnessing an emotional response
VentureWeb devised a comprehensive strategy that would resonate with the Relais & Châteaux clientele. We embarked on an immersive discovery phase to understand the brand's essence and crafted a design language that harmonized with its pride of place. We prioritized intuitive navigation, responsive layouts, and a subtle flourishes.
Developed in both French and English language options our content strategy focused on crafting rich, evocative narratives that brought to life the allure of Manoir Hovey, integrating the senses with more local and organic imagery, including powerful videos designed to transport visitors to this lakeside haven.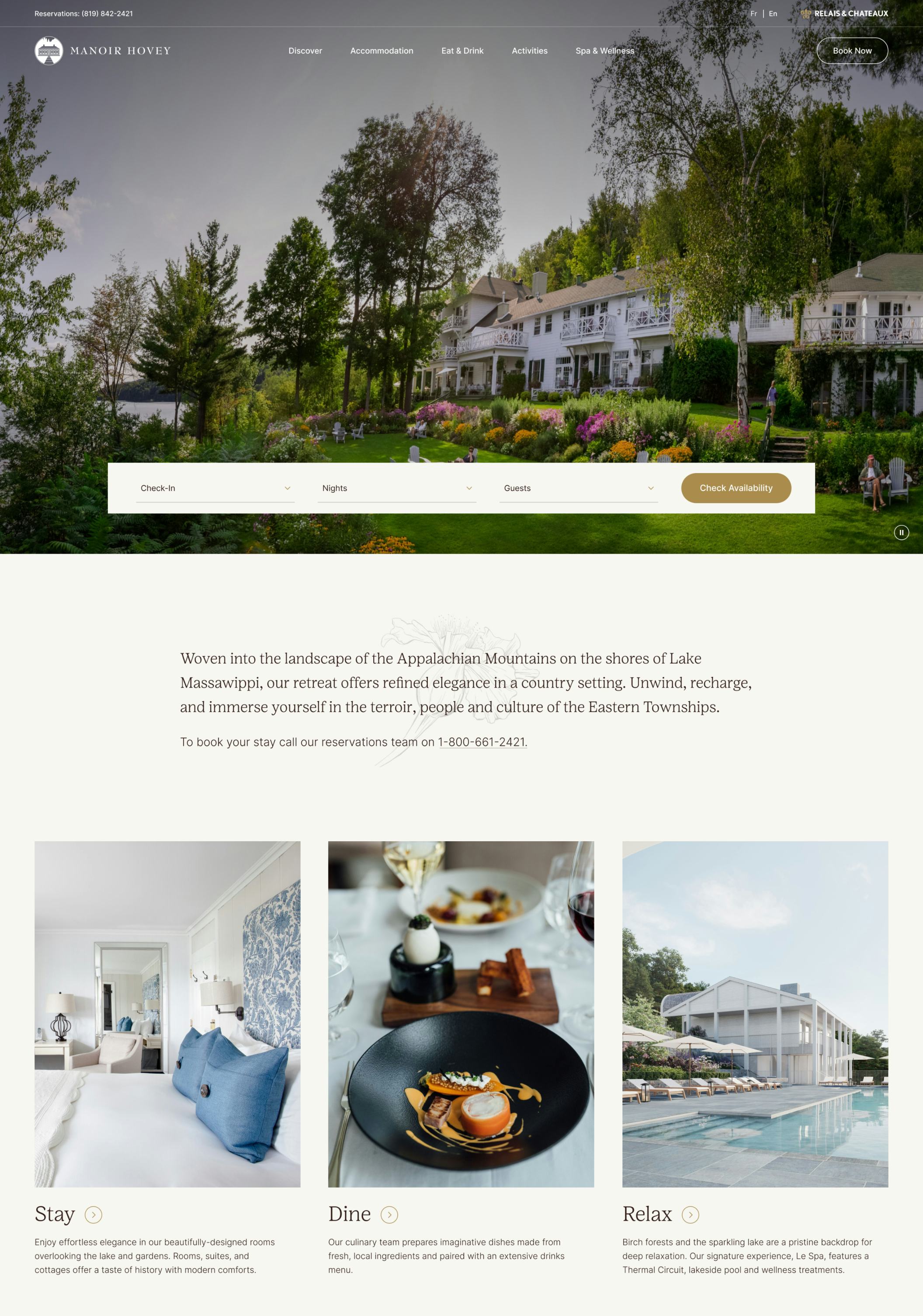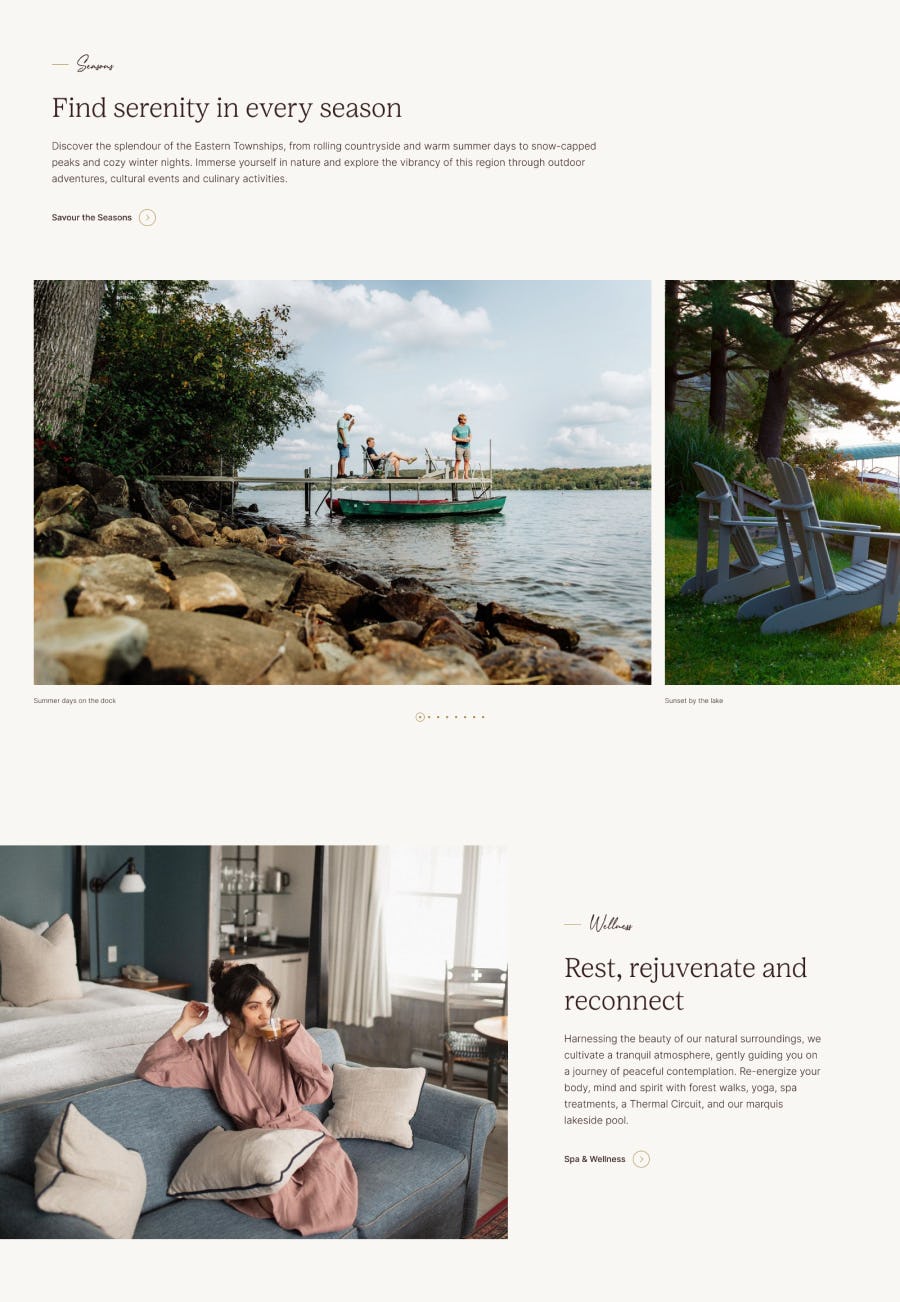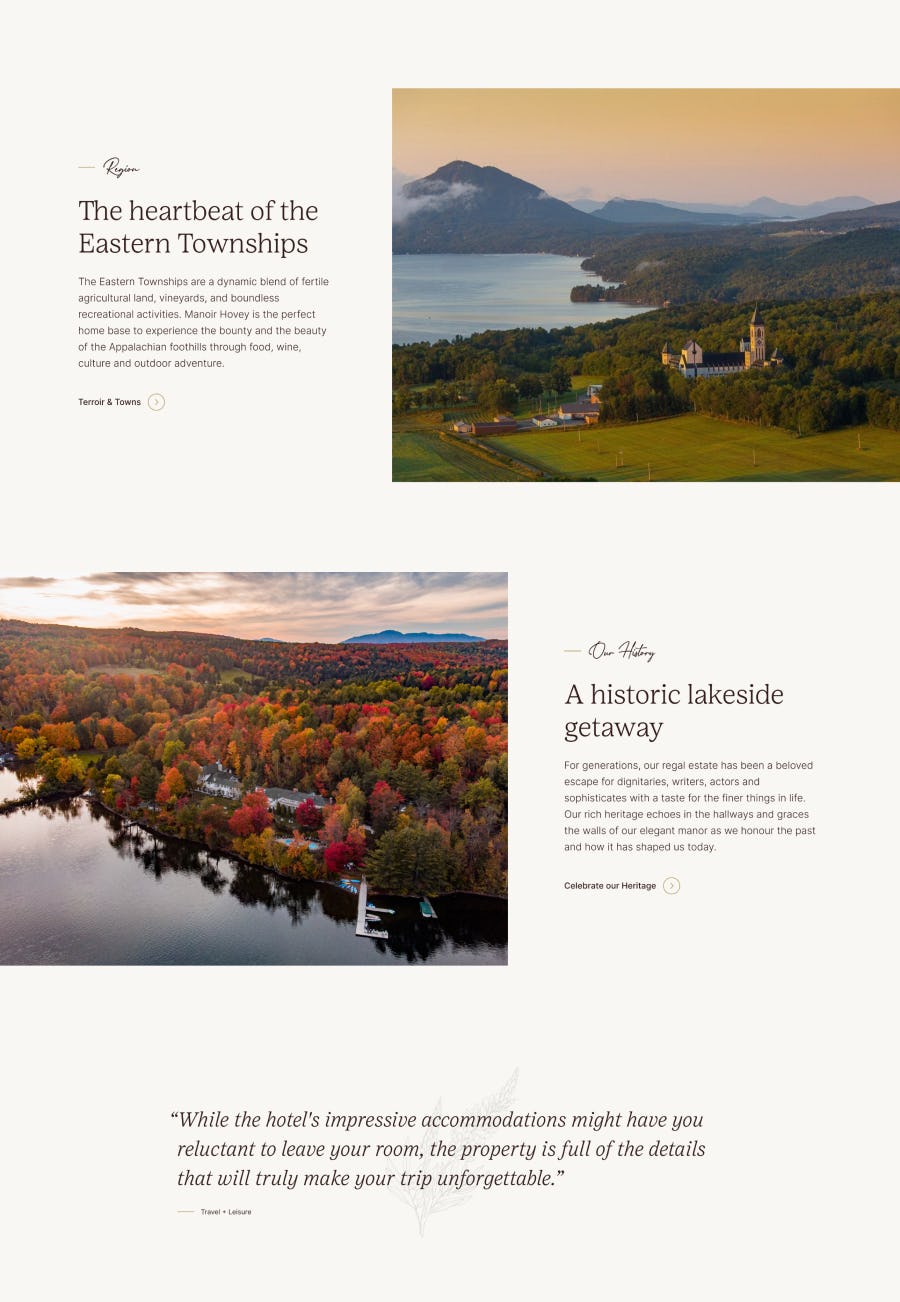 Identity Upgrade
Simplifying and updating Manoir Hovey's brand logo / identity was a key part of the project. The simple enhancements to the logo modified the look and usage while still ensuring instant recognition across digital platforms. By streamlining the logo, we maximized versatility, enabling effortless integration into various marketing materials while maintaining the brand's essence.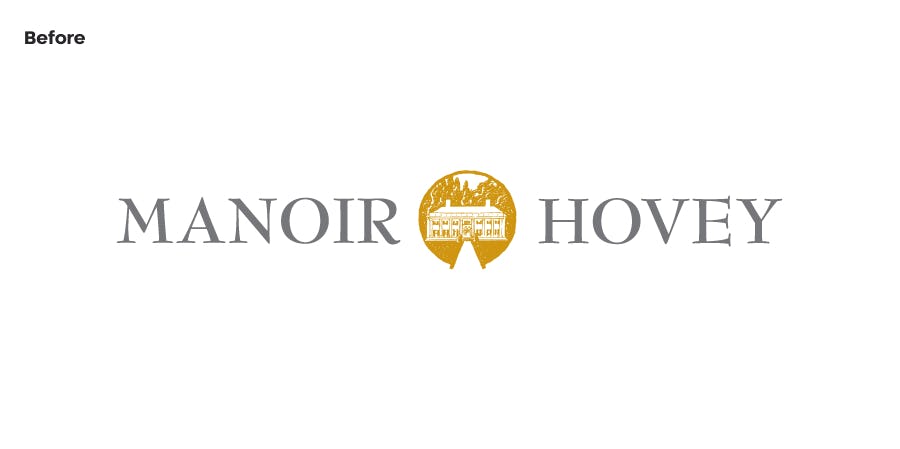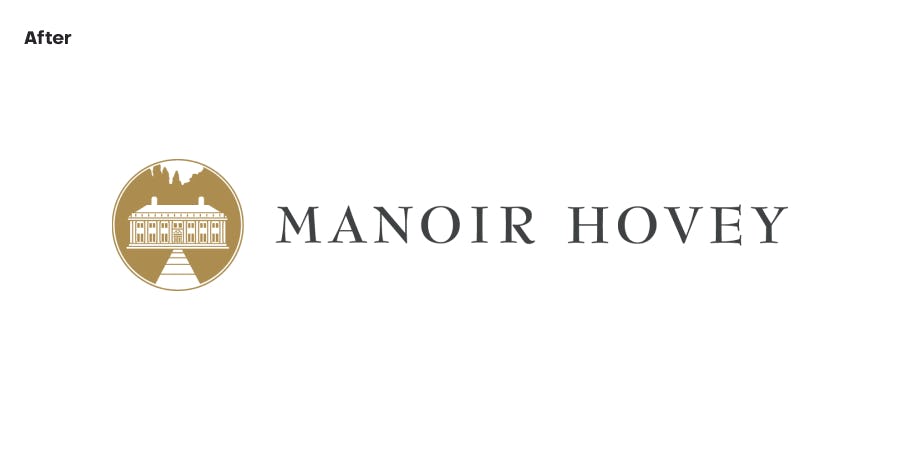 Engineered for simplicity
In the design and development phase, our team meticulously translated the strategy into a refined digital space. The website's user interface was tailored for seamless exploration, prioritizing clear calls to action for reservations, dining, and experiences.
Our CMS reduces the skill gap for site administrators, enabling the MH team to focus on pushing out engaging and up-to-date contents, while ensuring that the website maintains shape, speed and design integrity. Our development team integrated the robust Synexis booking system that streamlined the reservation process, ensuring a frictionless user journey from exploration to reservation.
The website is once again the central canvas for Manoir Hovey's evolving story.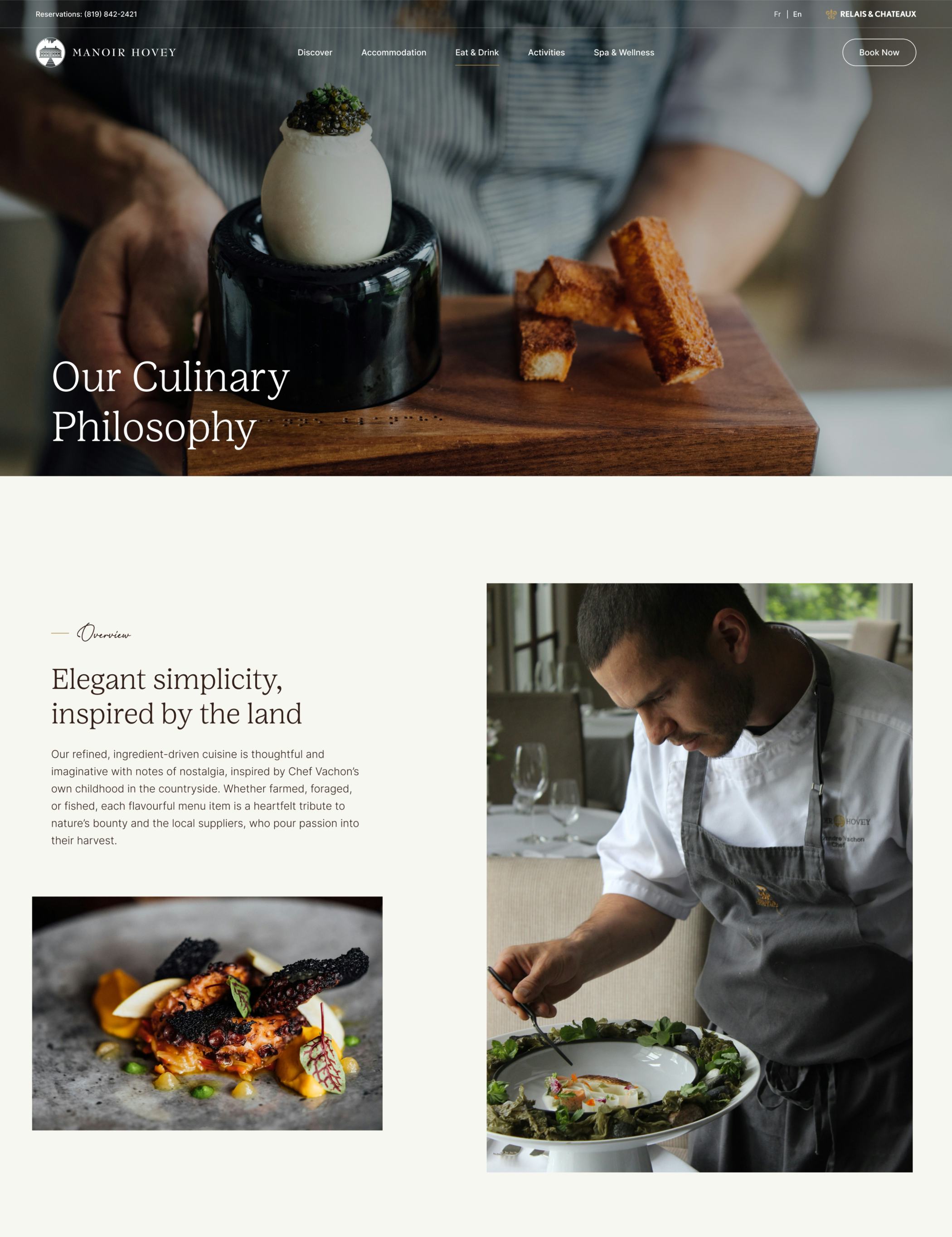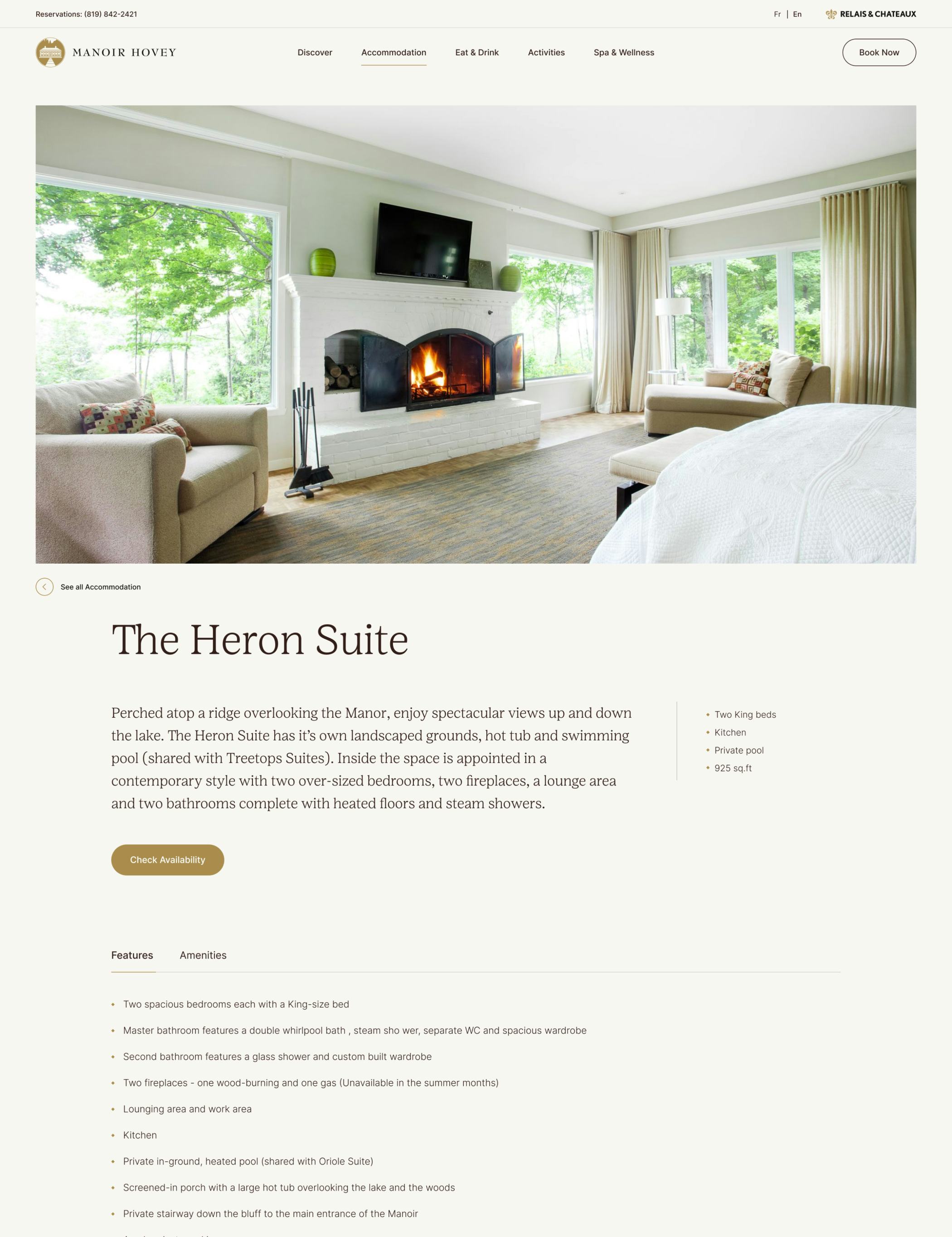 The Results
The new Manoir Hovey website stands as a testament to the seamless fusion of digital innovation and timeless luxury. It's early days but all indications are that the website's elegant design, intuitive navigation, and rich content have resonated with the Relais & Châteaux community, resulting in a substantial increase in user engagement and conversion rates.
The booking system's ease of use has led to an uplift in direct bookings, reducing dependency on third-party platforms. Furthermore, the website's dynamic nature ensures that Manoir Hovey's online presence remains as enchanting and captivating as the physical experience itself, cementing its position as Canada's top hotel destination for the refined traveler.
Services
A fantastic partnership
VW has and continue to provide a quiver of integrated services to Manoir Hovey.
Strategy

Strategic planning leadership
Brand strategy
Go-to-market strategy
Brand strategy & development
Content strategy

Design & Creative

Wireframing
Information Architecture
Brand creative
Graphic design
Creative design & direction
UI and interaction design
Copywriting, photography & video

Technology

Custom CMS, web & app development
Booking engine integrations
Multi-language (FR & EN) contents
Shopify store configuration

Growth

Search engine optimization
Search engine marketing
Social marketing
Data & analytics configuration
Performance reporting
Email marketing & CRM
Related Work
Other luxury experience resorts we have helped to elevate.